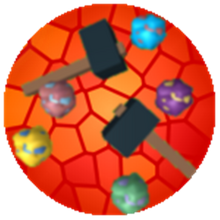 This Pack Includes:
-30 Beginner Ores -Crafter's Outfit [Exclusive To Crafting StarterPacks] Note: 30 Ores will craft 6 different weapons. Each weapon crafted increases your smithing level. Please note: Packs will be awarded during Beta, and will be awarded again at release.
Cost 50 robux or 1,200 tix.
Ad blocker interference detected!
Wikia is a free-to-use site that makes money from advertising. We have a modified experience for viewers using ad blockers

Wikia is not accessible if you've made further modifications. Remove the custom ad blocker rule(s) and the page will load as expected.